Complete Story

09/01/2022
Federal Contractors Paid Sick Leave Requirements
Federal Contractors Paid Sick Leave Requirements – Executive Order 13706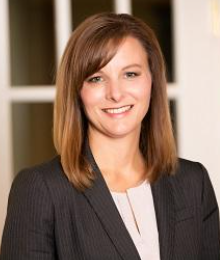 Amy Mitchell
Legal Firm of Auman Mahan and Furry
Over the last several months, it has come to my attention that many contractors are unclear as to whether they are required to provide paid sick leave to their employees working on Federal projects. Executive Order 13706, Establishing Paid Sick Leave for Federal Contractors ("EO"), remains in effect and with the current Administration will likely receive more enforcement attention. The EO requires certain employers that contract with the Federal Government to provide their employees with up to 7 days (or 56 hours) of paid sick leave annually.
The following types of contracts (or subcontracts of a covered contract) are covered by the EO:
Procurement contracts for construction covered by the Davis-Bacon Act (DBA).
Service contracts covered by the McNamara-O'Hara Service Contract Act (SCA).
Concessions contracts, including any concessions contracts excluded from the SCA by the Department of Labor's regulations at 29 CFR 4.133(b); and
Contracts in connection with Federal property or lands and related to offering services for Federal employees, their dependents, or the general public.
The EO does not apply, however, to contracts that are subject only to the Davis-Bacon Related Acts, i.e., Acts under which Federal agencies provide financial and other assistance to construction projects through grants, loans, etc. but do not directly procure construction services. The EO also provides that the Executive Order does not apply to contracts for the manufacturing or furnishing of materials, supplies, articles, or equipment to the Federal Government.
If you are working on a covered contract, all employees are entitled to accrue 1 hour of paid sick leave, up to 56 hours per year, for every 30 hours worked on or in connection with a covered contract. Employees must be permitted to carry over accrued, unused paid sick leave from one year to the next and contractors are required to reinstate employees' accrued, unused paid sick leave if the employees are rehired by the same contractor within 12 months after a job separation (unless contractors paid out the unused leave on separation).
Employees may use paid sick leave for illness as well as for caring for the employee's child, parent, spouse, domestic partner, or any other individual related by blood or affinity or for reasons related to domestic violence, sexual assault, or stalking.
Note: A contractor may not use paid sick leave required by the EO toward its SCA/DBA obligations, but a contractor's existing PTO policy can fulfill the paid sick leave requirements of the EO as long as it provides employees with at least the same rights. A contractor may also fulfill its obligations under the EO jointly with other contractors – through a multiemployer plan that provides paid sick leave in compliance with the requirements of the EO.
As a director with Auman, Mahan & Furry, Amy Mitchell concentrates her practice in the area of labor and employment and has been certified as a specialist in labor and employment law by the Ohio State Bar Association.
Amy focuses on representing employers in all areas of labor and employment law and litigation.
Gary Auman, of Auman Mahan and Furry serves as General Counsel for the National Frame Building Association. NFBA has a Legal Services Plan with Auman Mahan and Furry that provides association members with one free consultation/phone call per month. When using the plan, you should call (937) 223-6003, identify that you are calling under the Association's legal service plan, and ask for Gary. He will assist you or refer you to one of the other Associates at AMF.
There will be a webinar by Amy Mitchell scheduled within 30 days of this Ebulletin covering the same topic. Please watch your emails for more information.
---